Freedom from Stress & Anxiety
All kinds of stress, anxiety and anxiety disorders are rife in our communities; right up there amongst the top issues affecting our health and wellbeing.
The assistance and services of McRaeHealth provide "Relief without Drugs" (to borrow the title of the 1967 book by Australian medical pioneer Dr Ainslie Meares). The goal is Freedom from Stress & Anxiety.
David McRae assists you towards this freedom by teaching and supporting you in using simple methods and techniques. Methods that are easy-to-learn and effective, drawn from mindfulness, meditation and other focussing, relaxing mind exercises.
David brings to this service his nearly 40 years experience across a range of medical, health care and meditation organisations.
Individual, one-to-one consulting is available at any time.
The group programs and classes that ran through 2014 & '15 are in recess in early 2016. To be resumed soon.
Training and consultation for organisations / workplaces is available.
You are most welcome to phone us – 6699 2073 – for a discussion of your situation and whether we can be of assistance.
…………………………………………………………………………………………………………………………………………….
recent Blog article:
 A Revolution in Healthcare
…………………………………………………………………………………………………………………………………………….
Group Meditation Class – regular, weekly
Will recommence in 2016 on a date to be announced.
All of McRaeHealth's service provision is being reviewed and reorganized for 2016. It may be mid-Autumn or even winter before weekly meditation classes commence again, evening or daytime.
Register for our Email newsletter (top right of this page)  to be kept informed.…………………………………………………………………………………………………………………………………………….
What is Meditation for Health?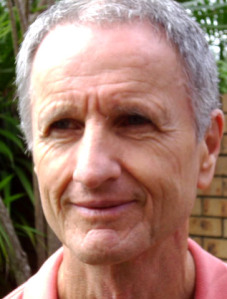 Meditation, and particularly the mindfulness approach to meditation can bring you real improvement in health and in reducing the impact of stress. A body of research results, and many personal stories attest to this capacity for meditation practice to be an important part of health care.
In our 'Meditation for Health' courses and ongoing classes you learn and practice these methods in a very simple, easy-to-learn way.
So, what is this thing we generally call meditation?
For starters it probably could be called other names. The name "Meditation" is an english language translation that was adopted by various authors some 100 years ago, for several terms from ….. (continue reading on Meditation page)

For more about McRaeHealth & David McRae, see the About page
…………………………………………………………………………………………………………………………………………….
Bookings for consultations or class: Tel. 6699 2073
Address for all services: 9 Park Avenue, Coffs Harbour, NSW 2450